---
Hexagram 33: "DONE!"
THE 33RD YEAR OF ANY LIFE.. from the 32nd to 33rd Birthday.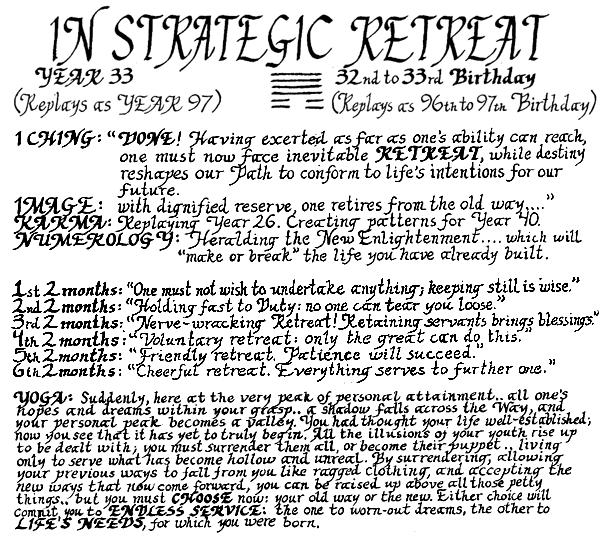 ESSENE THOU COMMENTARY: And now, at last, that OFFICE to which you were born (see Hexagram 31 for a better picture of that) actually begins to occur AS LIFE-CIRCUMSTANCES RATHER THAN PERSONAL 'GOALS.' In short, in this year and Hexagram, your 'Hieratic' or Straw-Dog Identity is ENFORCED UPON YOU by your Eternal Ally, the Fatherly Light. Surrender to his will, or be FORCED to!!

Go Back To INDEX PAGE Or Continue On And READ NEXT PAGE